Surf Resort Prices
All-Inclusive Package
What comes with your stay with us? Here you'll find a list of everything that's included and package rates for your surf trip.
1 Surfer
1 Room | 7 Nights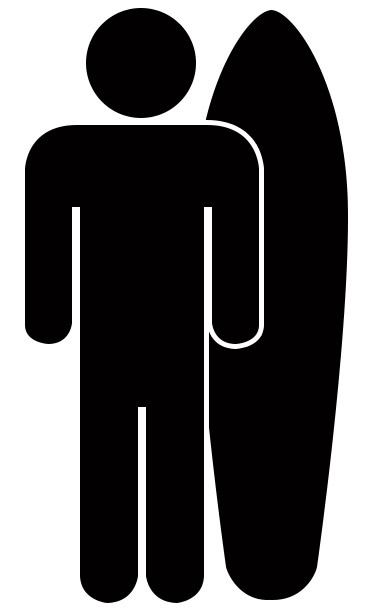 ---
$3,150
Total
2 Surfers
1 Room | 7 Nights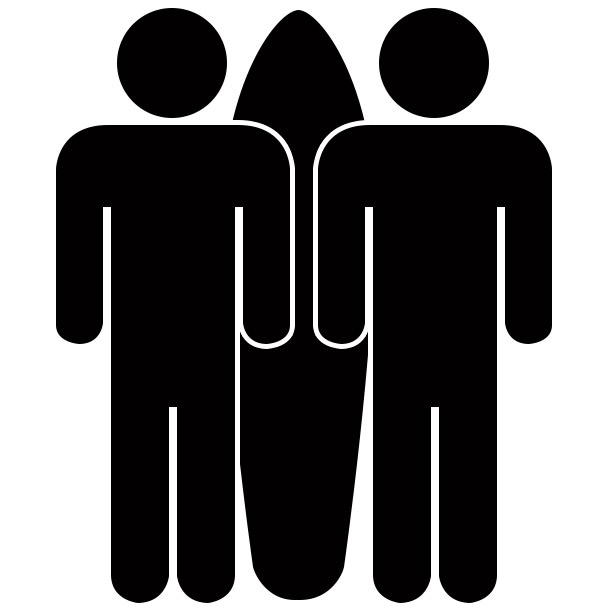 ---
$2,750/person
$5,500 Total
3 Surfers
1 Room | 7 Nights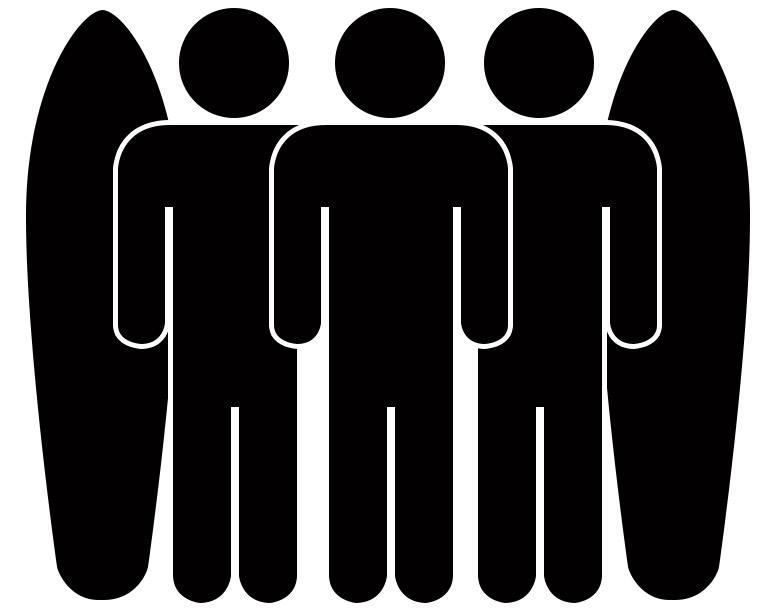 ---
$2,550/person
$7,650 Total
*Rates shown include all taxes and cover roundtrip transfers to Liberia (LIR) airport. Please inquire for flights into San Jose (SJO).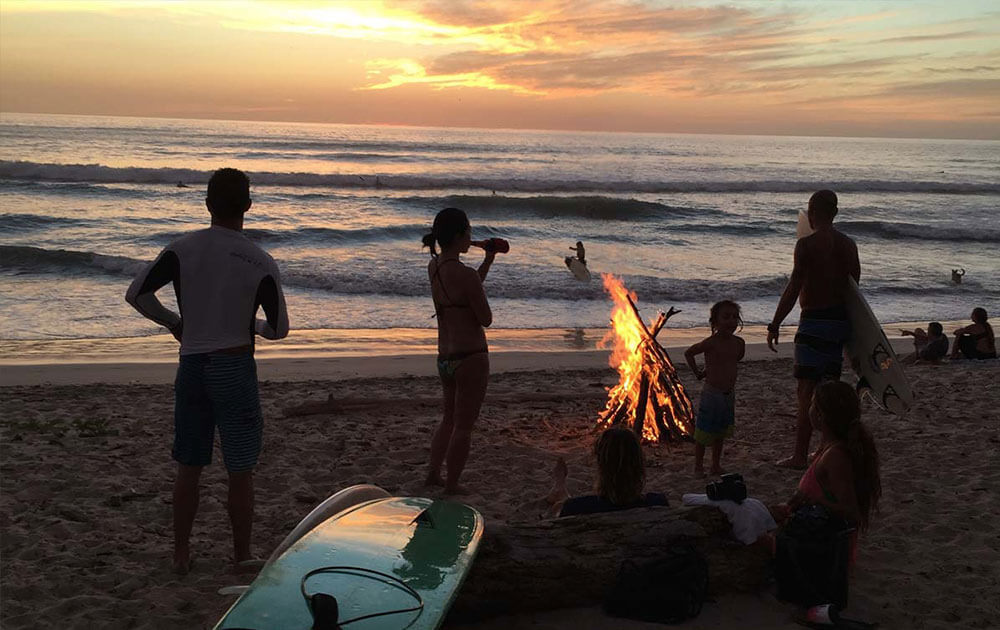 Friendly Vibe
Personalized to You
We like to keep things casual and communal. There's a reason why we only offer six bungalows at our resort. We want to get to know you well and give special care to your trip.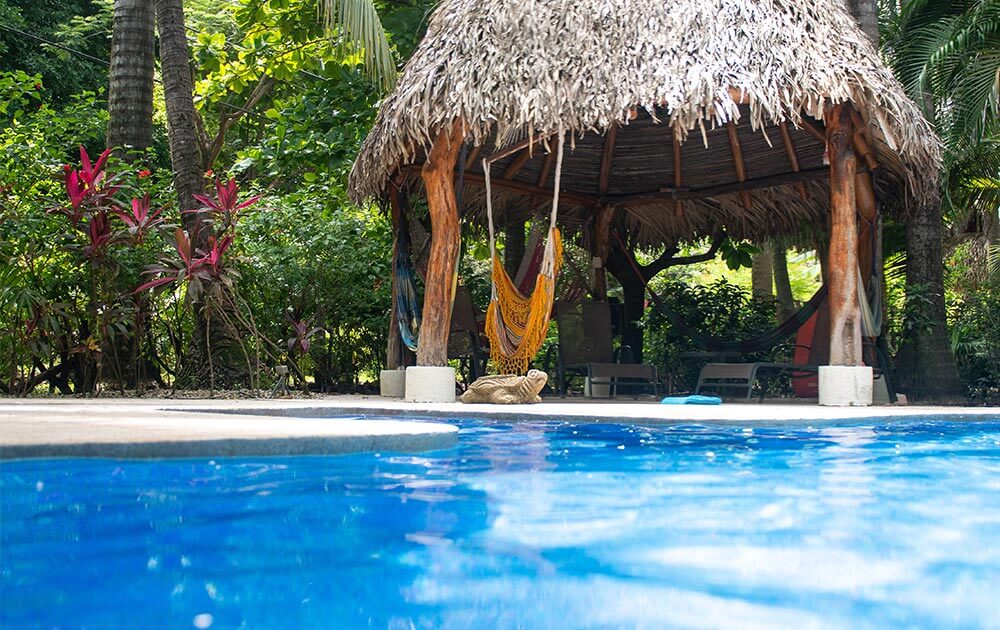 Expertise
Surf Coaching
We live to surf, and want to share our passion with you. Our crew are seasoned experts in coaching, training and teaching others to get the most out of their wave time.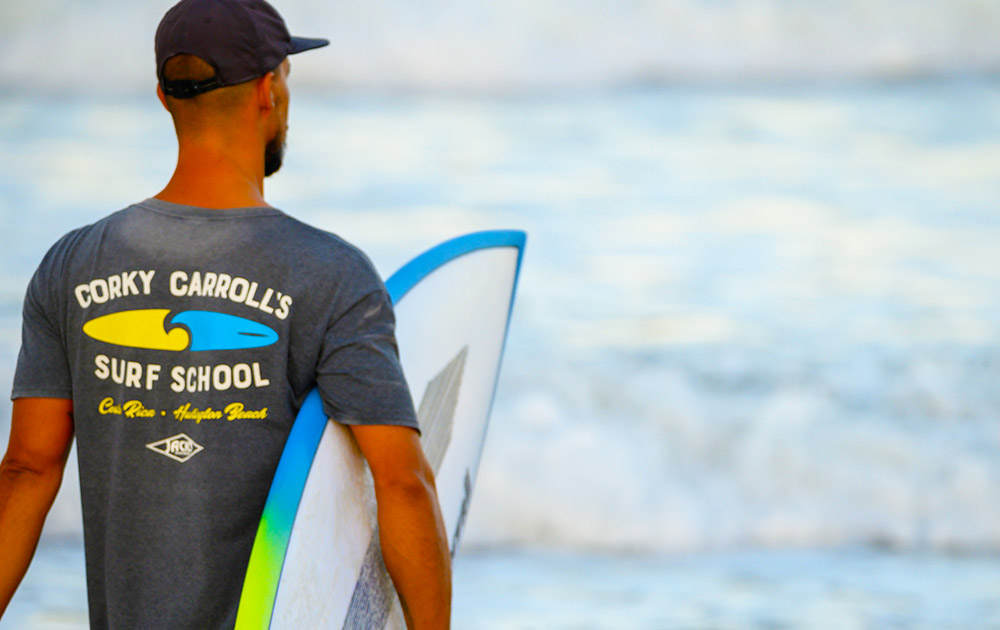 All-Inclusive
Surf & Stay
We take care of everything from the second you land to the moment you leave. (We even help plan getting here.) All meals, airport transportation, surf lessons, and surf gear comes included.
Frequently Asked Questions
Wanna Know More?
Costa Rica has two international airports: Liberia (LIR) and San Jose (SJO). We provide transportation to and from both airpots for guests. Liberia is closer to our resort, around 2.5 hours away. Driving to and from San Jose typically takes 5-6 hours.
After an initial inquiry, a pre-reservation is made and held for 48 hrs so you have time to decide. You can then secure your reservation with a deposit. We do not offer refunds. For cancellations 60 days prior to your trip, deposits are transferable for a future trip. If you cancel after 60 days and we can sell your room, any money paid can go towards a future trip. If we are unable to resell your room, your deposit will be forfeited. The remaining balance can go towards a future trip.
Yes! If a member of your party doesn't want to surf at all, or only surf a few days, there's still plenty of other fun activities to enjoy.
No worries! Many of our guests have never surfed before. Our surf coaching is tailored to your abilities and skill levels. By the end of your stay, you'll be fast on your way to learning to surf.
Waves Await
Plan Your Surf Trip
Let's plan your surf trip. Get in touch and we'll tailor an experience just for you.