About Us
The Ultimate Surf Retreat
Mucho gusto! We provide a fun surf n' stay experience with personalized surf coaching at our all-inclusive resort in Nosara, Costa Rica.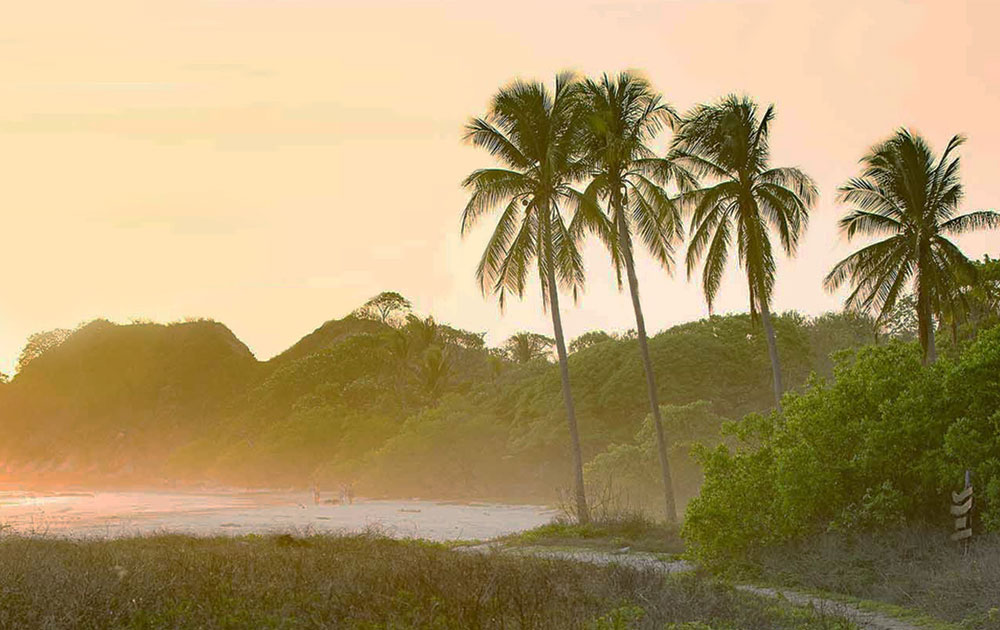 What We're About
Pure surf. Pure fun. Pure life.
We're all about sharing the surfing lifestyle with others. We combine the Costa Rican motto of "pura vida" with professional surf coaching to create stress-free, laid-back, fun experiences for all ages and ability levels, both in and out of the water. We want our guests to feel less like they're staying at a hotel, and more like they're hanging with friends and family on a surf adventure. Surfing is our way of life, and we are passionate, excited and grateful to share all it has to offer with you.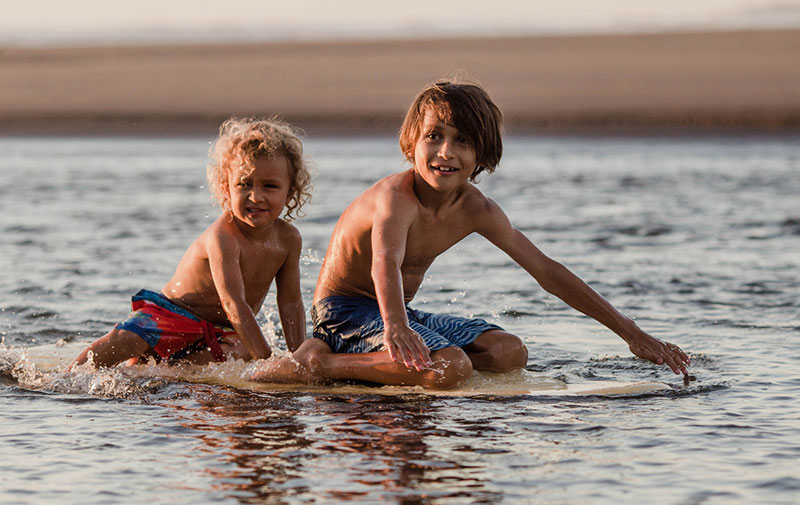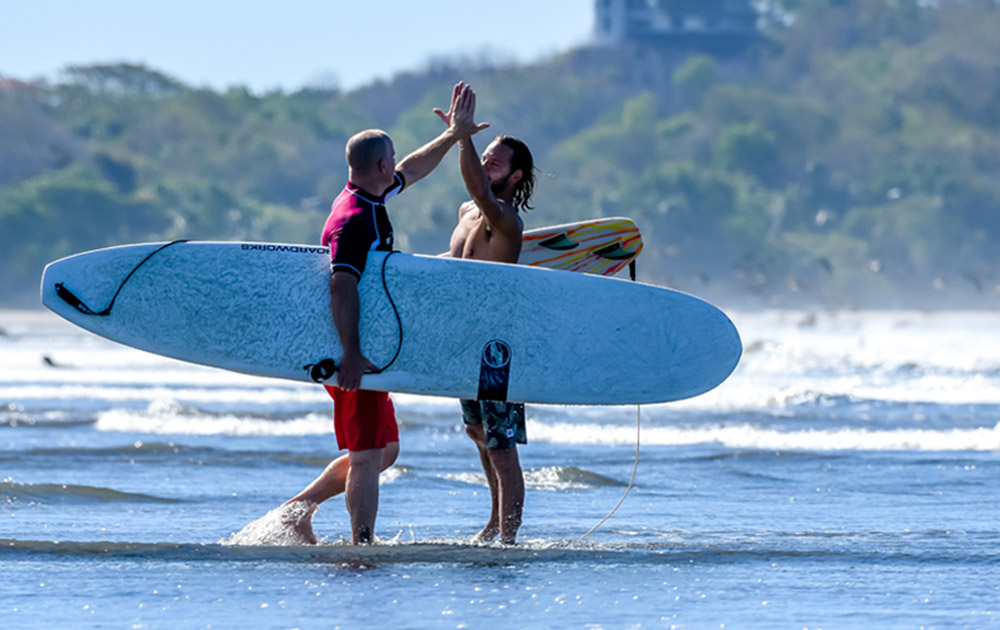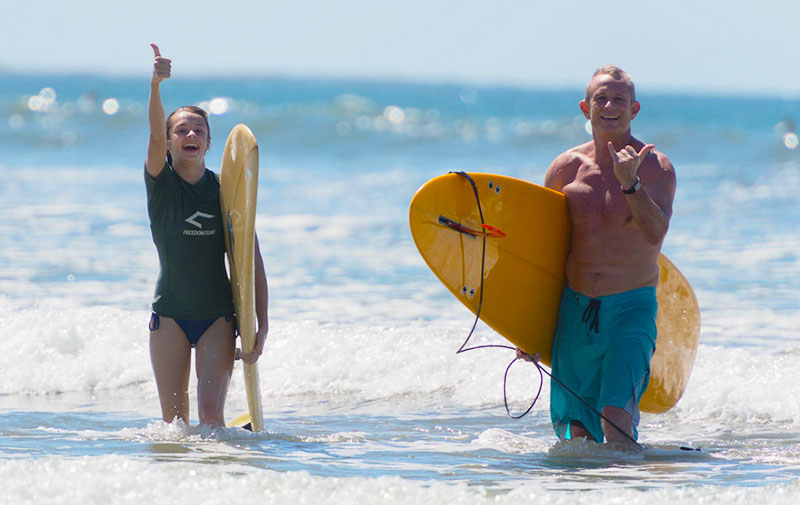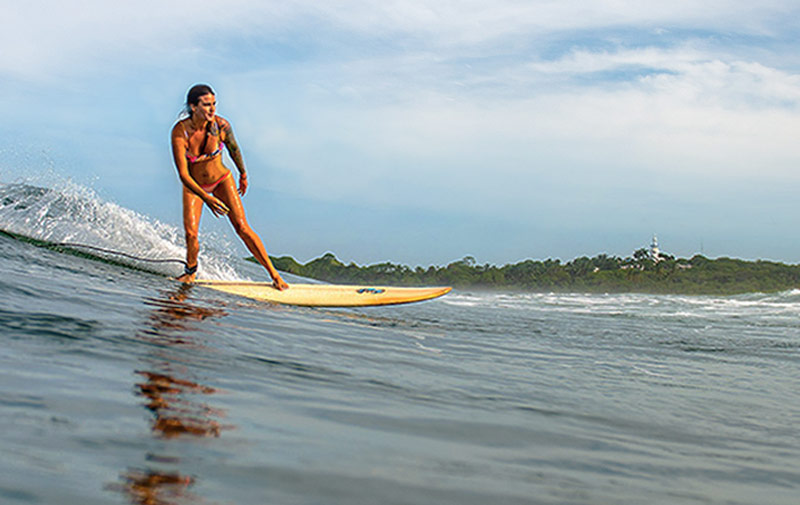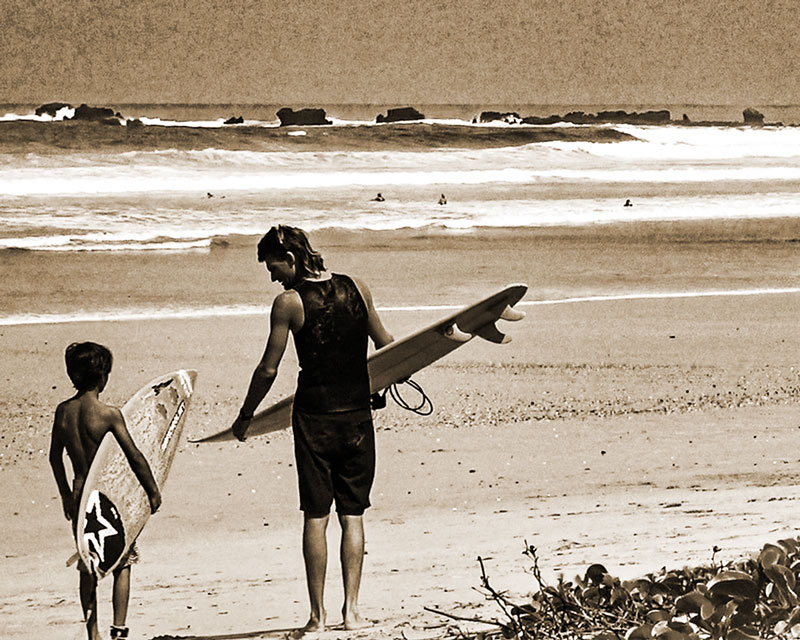 Our Story
Paradise Found
It all started in 1996, when California surfer Rick Walker teamed with Corky Carroll — the first pro surfer — to form a surf school in Huntington Beach, named after the legend himself. As things took off, they organized surf trips to idyllic Costa Rica. Loving it so much, Rick opened a surf n' stay there in 1998, inspired by the "secret spot" surf camps every surfer dreams of. Today, Rick's kids keep the stoke pumping, with Kelsey and her husband managing stateside in HB, and Collin and his wife Yaya hosting at our resort here in Nosara.
Our Team
Meet Your Surf Crew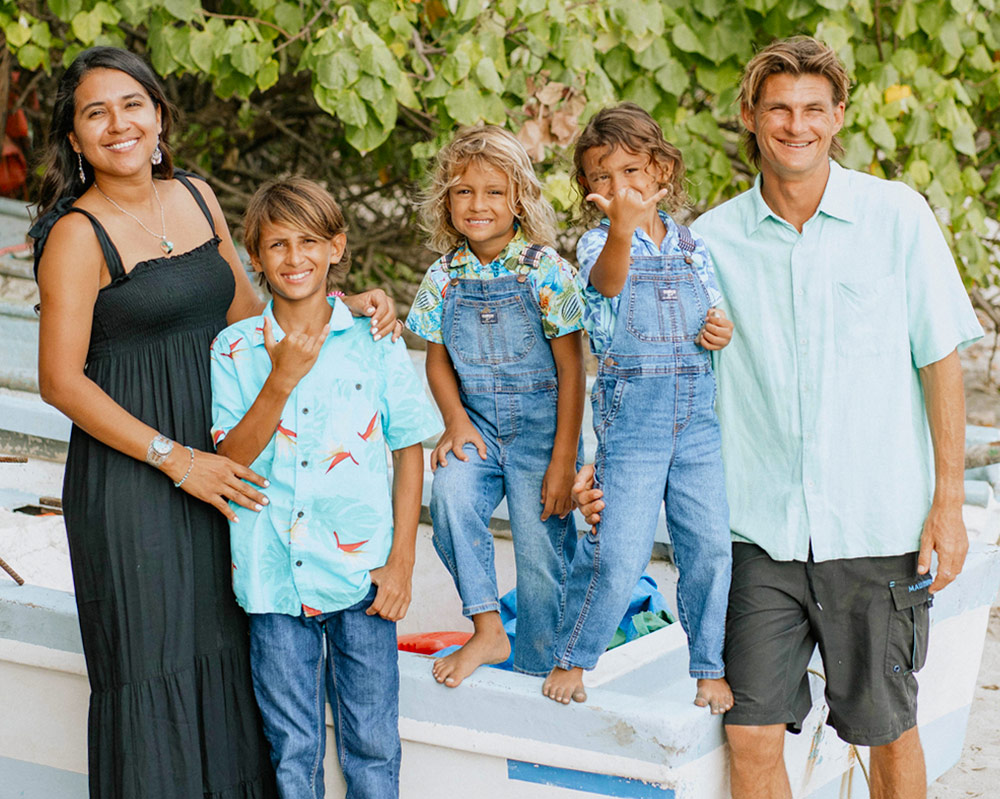 Collin & Yaya Walker
Collin and Yaya are the gracious hosts of our resort. Born in Southern California, Collin's interest in surfing was the catalyst for our surf school. He later moved to Costa Rica where he took over the reins and met Yaya. A true tica, Yaya was born and raised in Nosara. For them, our resort isn't just a business, it's their home. And they and their kids — Charley, Weylen and William — would love to share it with you.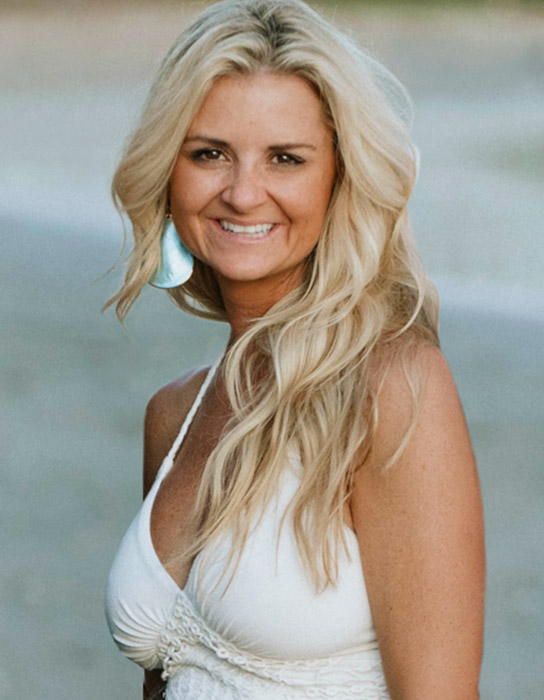 Kelsey Coleman
Co-owner | Trip Coordinator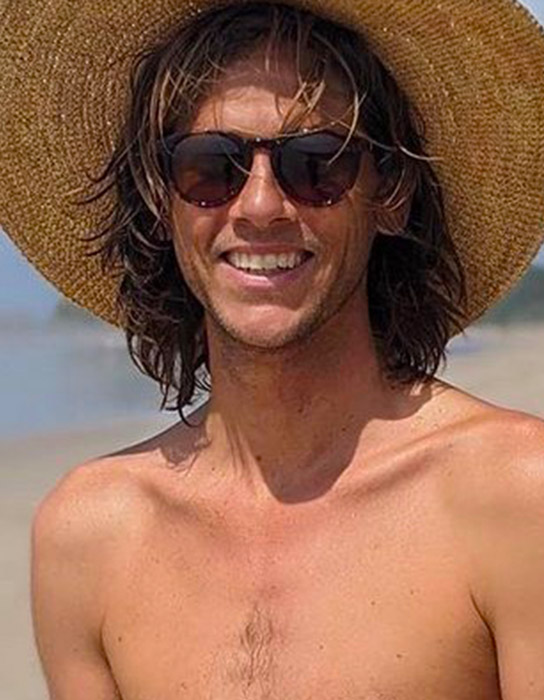 Patrick "Pato" Robles
Surf Coach | Media Guru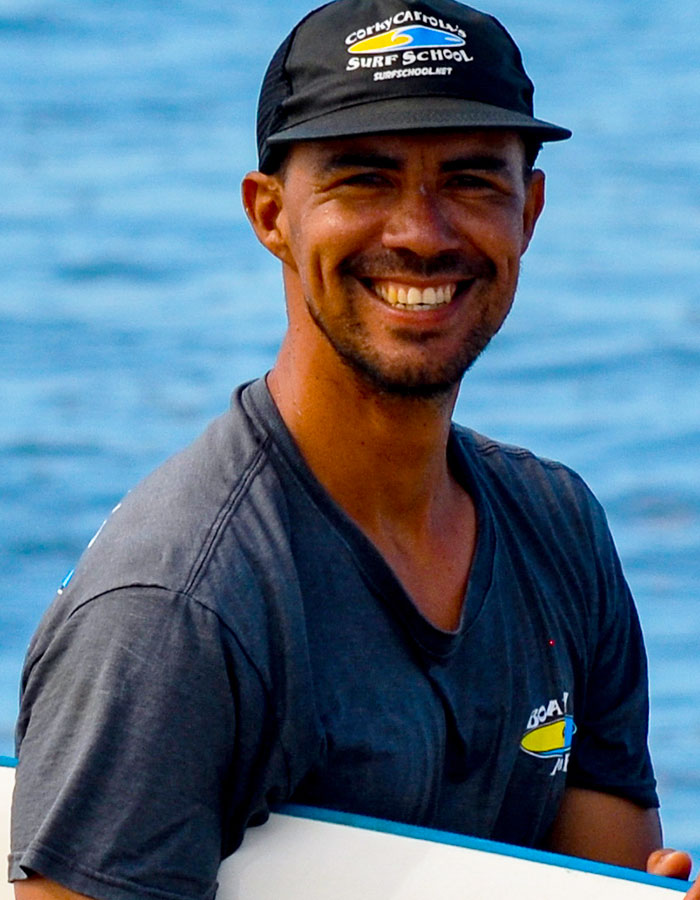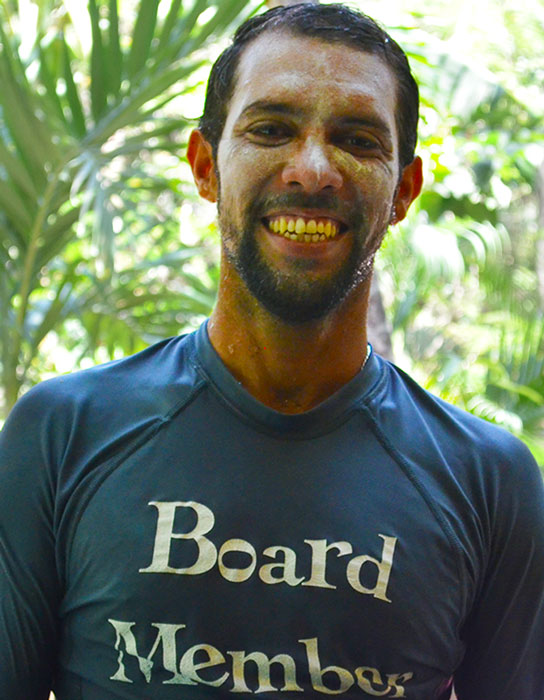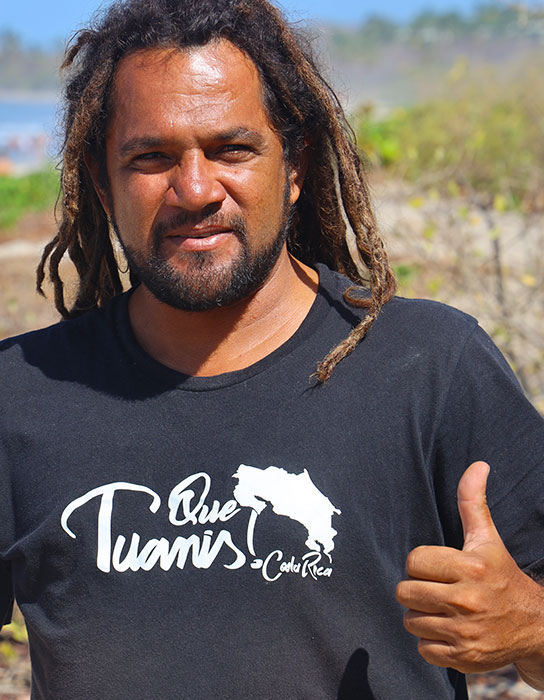 Kai Lopez
Surf Videographer | Guide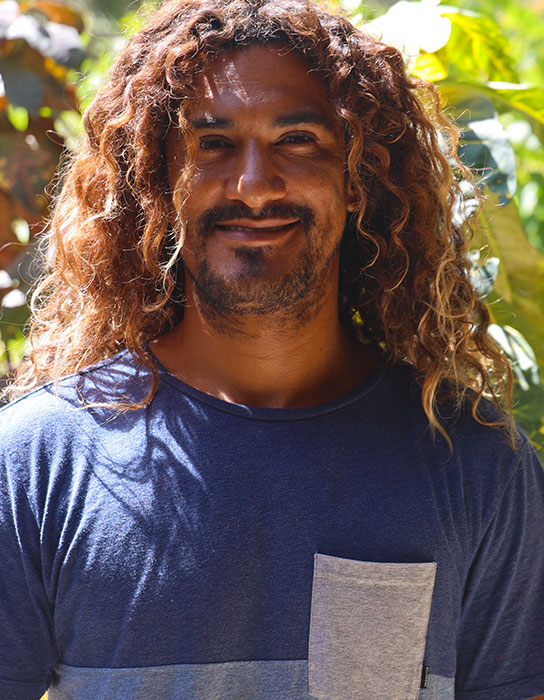 Jerry "Resina" Rosales
Handyman | Guide